The Present
Duotone Kiteboarding in Fuerteventura is now an official reality. For several weeks we have been hearing lots of stuff regarding the new brand by Boards & More and after official media announcements made by B&M we can only say that we are proud to keep on pushing Duotone Kiteboarding in the Canary Islands.
If you are not up to date with whats going on, lets get right to the point. What used to be North Kiteboarding is now officially Duotone Kiteboarding. The whole team lineup is still the same: R&D, distribution, production teams and Pro athletes stay on board and will keep on defining the standards of our sport offering the latest advanced technologies, exceptional quality, unstopable enthusiasm and continuous improvement.
If you want to dig deeper feel free to follow these following links:
The Secret Is Out – Boards and More Launch New Brand Duotone – Interview with Till Eberle – 2018
Duotone True Kiteboarding by Wet Watersports
North & Duotone – Your Questions Answered by CEO Till Eberle – Kiteforum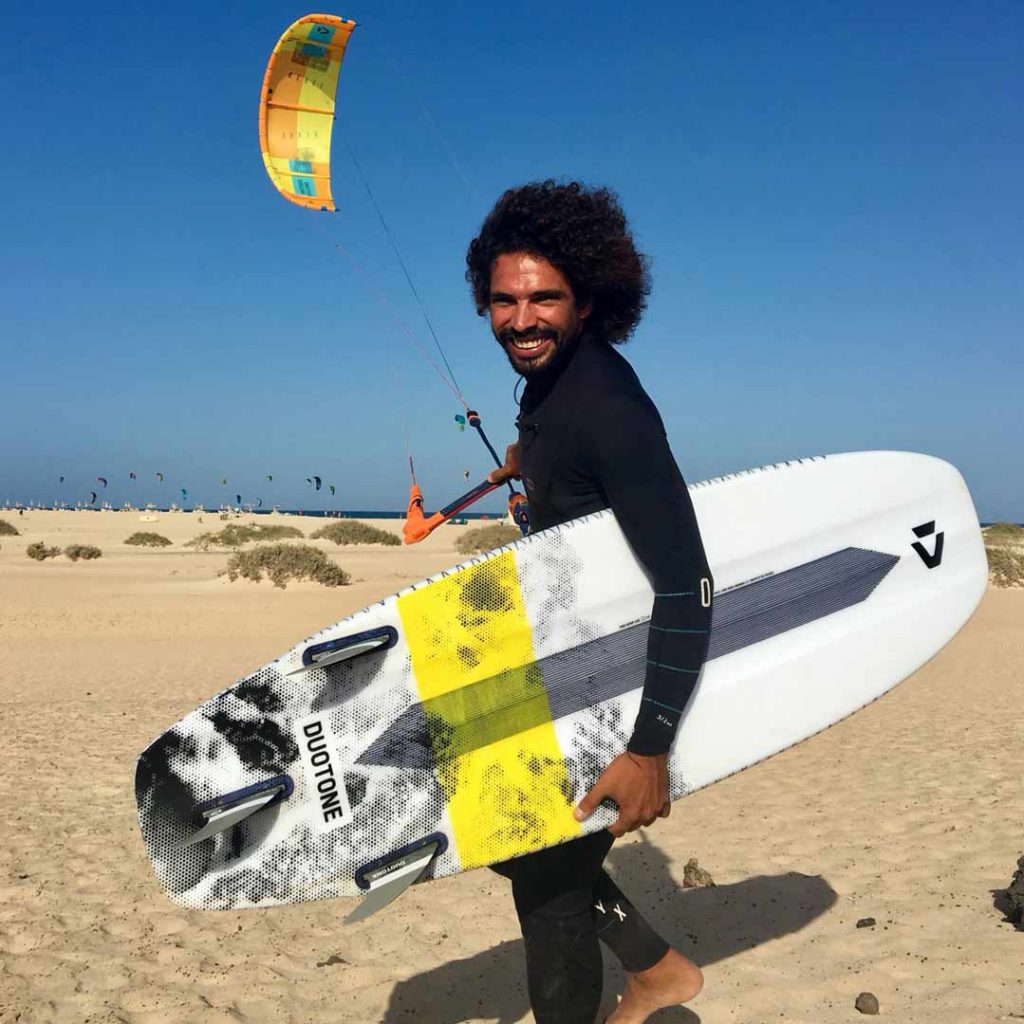 The Future
The future is here, the future is now, and luckily you are going to be part of the most important  transition of kitesurfing history till date. As of 23 of July 2018, Duotone has officially launched their official website , a place in which you will be able to explore both their Kitesurfing and Windsurfing universe.
The whole lineup of kites, surf boards and twintip models will still be available under the umbrella of Duotone. Call it a Neo to carve waves, Rebel for unbeatable big air maneouvers and massive hang time, Pro Whip for outstanding freestyle & wave riding or Jaime Textreme for equilibrium between performance freestyle for hoocked and unhoocked riding… You will still get the best out of your already best known gear in the market.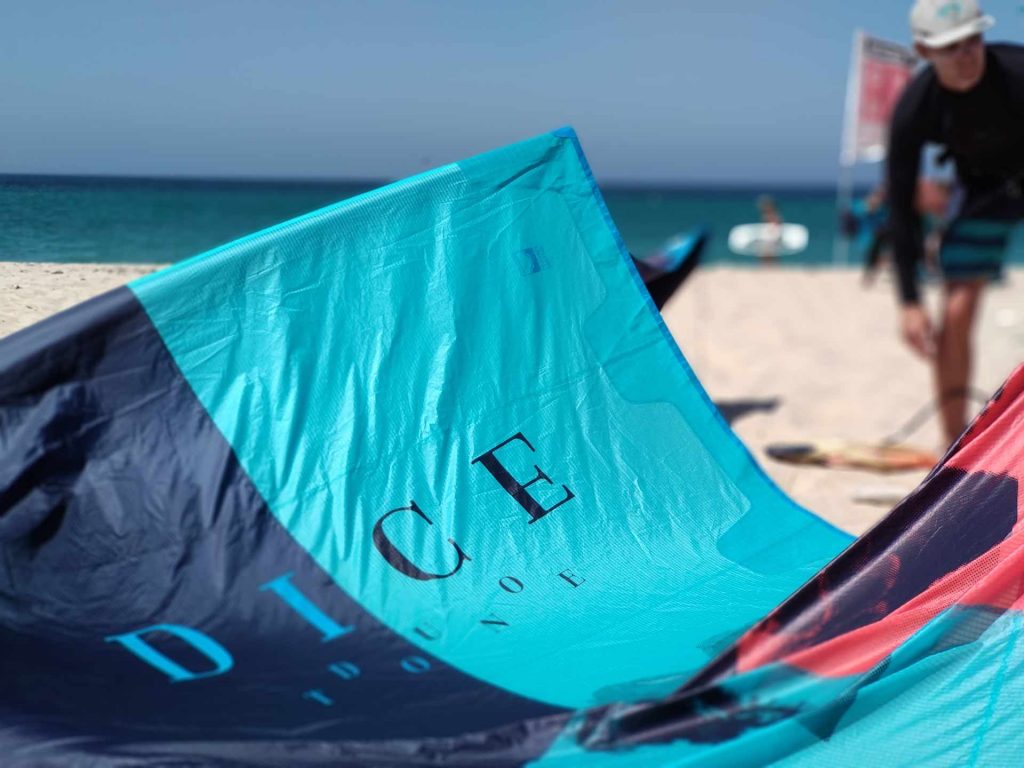 But Duotone has gone a step further offering us a few new gear models… So lets talk about the new toys.
Pro Voke CSC
This will be your brand new pure fresstyle strapless weapon of choice. The Pro Voke CSC becomes pinnacle of strapless freestyle performance designed and inspired with world champion Airton Cozzolino. With pure freestyle design, this ultra light weight board will ofer massive pop and fast and stable moves to get you a step closer to the podium.
Soliel Textreme
Ladies wanted top performance quality and reliability and Duotone came up with the right design for the most demanding kitesurfing girls out there. Designed for women by women, the Textreme is the high end version of the Soleil , equiped with the completely new Space Flex Technology, offering that extra bit of lightweight and bling. Its carbon beam construction along with newly added Grab Rails for easy board off maneouvers will offer massive confort and handling.
Click Bar and Trust Bar Sizes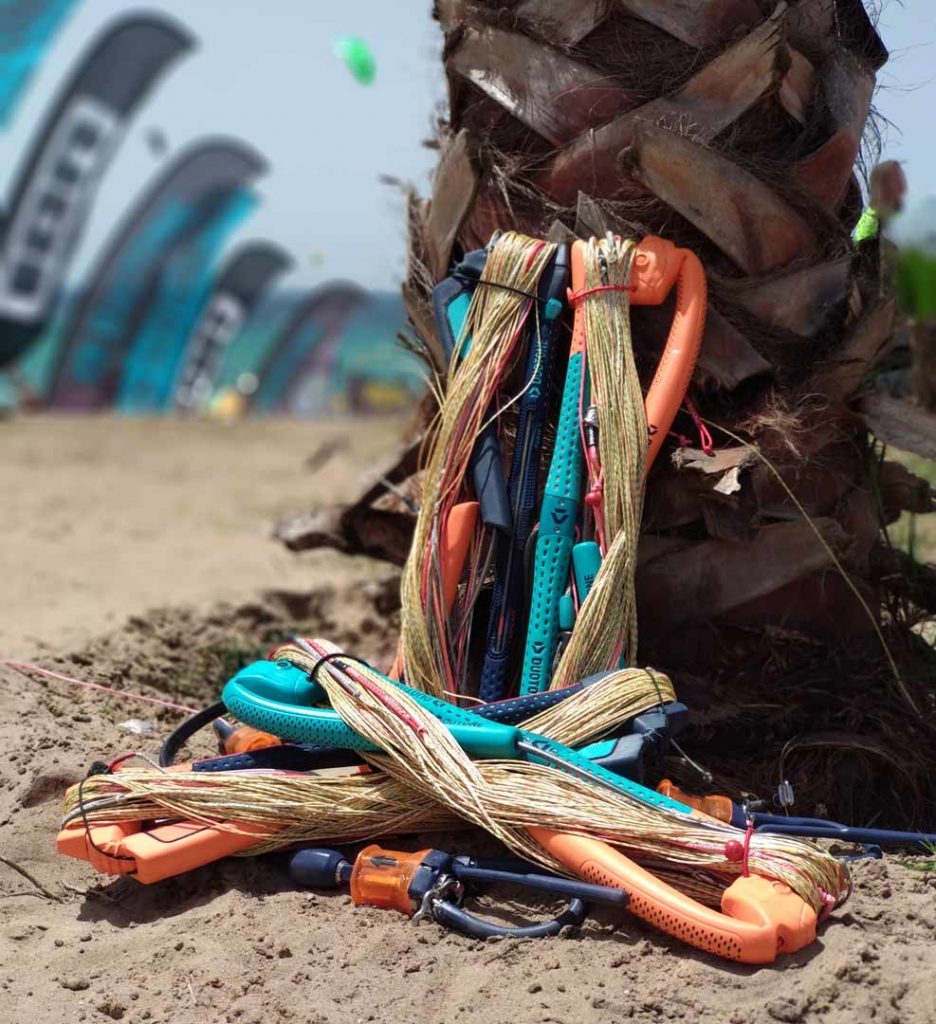 Introducing renewed Click & Trust Bars versions in two sizes to fulfill your riding demands. 42cm small version with 20m + 2m line length and 47cm large version with 22m + 2m lines are now available. Now you will be able to adapt and fine tune your riding tools to take your sessions to the next level. Wave, freestyle and wakestyle riders will love this improvement. Being compatible with the great majority of kites in the market the new Duotone Kitesurfing bars provide adjustable line length and V positioning, automatic untwisting safety system, the well known Iron Heart V and the possibility to upgrade them to 5-line configuration in a few easy steps.
Duotone Kitesurfing in Fuerteventura
Redshark Fuerteventura will still be your point of reference for Duotone Kiteboarding gear, we are proud to work only with the best of the industry and will keep on supporting and expanding in this new adventure side by side with Duotone. Just drop by our shop in Corralejo to get further information and get to try/test the latest gear in the market.
A few models have already been flying in Flag beach, Majanicho and El Cotillo beaches in the north shore of Fuerteventura. And its just a matter of days to have them fully available for Test & Rental.
August is going to be a very busy month as we are exited to announce an exclusive Matchu Lopes´s Strapless & Wave Clinic along with an open doors Duotone Party in Fuerteventura that will allow you try and share your time with top level Pro athletes while having the opportunity to see, touch and ride the latest gear for this upcoming season. We will keep you posted.
The future in now… By Duotone!