When it comes to kitesurfing progression, all small details count to get the best out of your own skills… Obviously, there are certain aspects that will definitely accelerate your learning curve. If you are still thinking on whether to join a kitesurfing group lesson or a private one, here is an article that will help you make your own choice. Beginners, intermediate and pro riders will all benefit from private kitesurfing boat lessons in Fuerteventura.
Located in the Canary Islands, Fuerteventura has become very known among riders from all over the world not only for its amazing natural sceneries with volcanic & desertic beauty, but for its wind quality almost all year round. This is the reason why Fuerteventura is being chosen by thousands of riders across the world to enjoy one of the best kitesurfing experiences out there.
So, if you are still undecided on how to approach your kitesurfing lessons, here is a list of 10 reasons to get private kitesurfing boat lessons in Fuerteventura.
1. Safety comes first.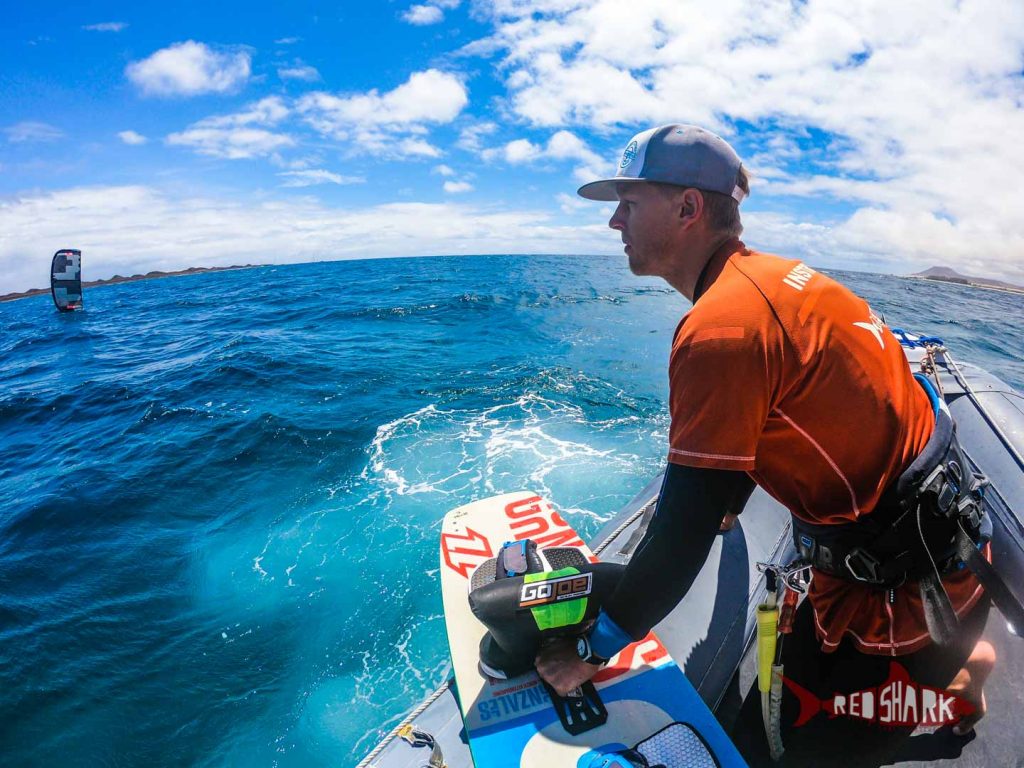 Kitesurfing lessons with boat support has proven to be the most convenient and safest way to enjoy your kitesurfing lessons. Having a boat around will allow immediate response to supervise all required exercises and most importantly shortens the reaction time in case assistance is needed.
2. Forget about obstacles.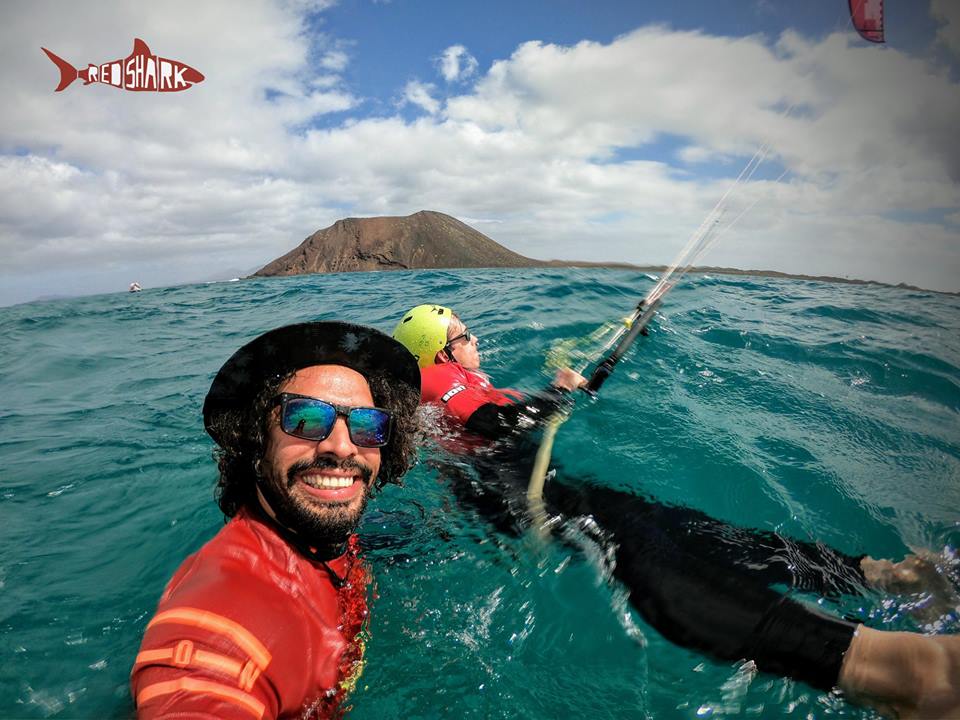 It is very important to be aware of all obstacles within the setting up area as well as the riding area. Most of these obstacles might be dynamic (other riders, boats, beach users, etc.) and some might be static (trees, buoys, buildings, even the shore line, etc). Some others will even become hidden obstacles according to tide levels, and being in a volcanic island, hidden obstacles are very important to consider.
On your private kitesurfing boat lessons in Fuerteventura, you will benefit from a relaxed obstacle-free environment, so you can focus on your riding abilities and leave all stress behind. As you progress, it will become a great and safe way to learn The Right of Way Rules so you can ride among other riders with total confidence.
3. Tired of the Walk of Shame?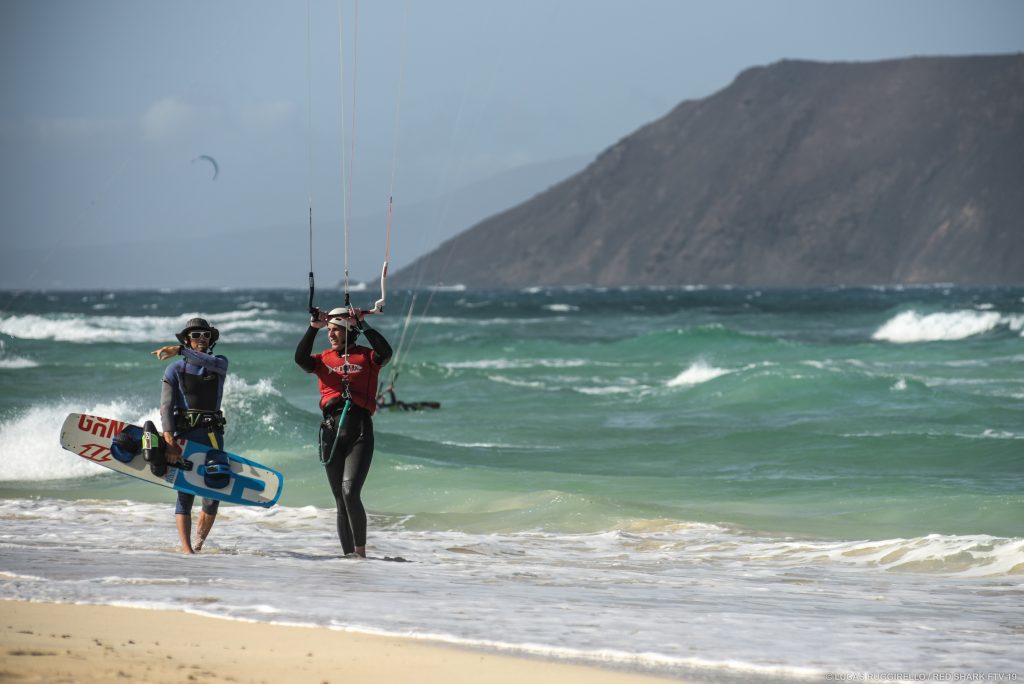 Ok, let's be honest… We have all done the walk of shame a few times in our lives. As a beginner you will find yourself doing so a bunch of times as well while you are training your kitesurfing skills from shore. Beach spots are limited, so once you reach the Practice Area´s limit, you will find yourself walking to the starting point upwind a few hundred meters at a time… Every few minutes.
The walk of shame is a total waste of time and energy. Boat lesson will allow you to drift downwind in the open sea optimizing your riding time. Private kitesurfing boat lessons in Fuerteventura will make your progression faster and less tiring.
4. Spot Selection.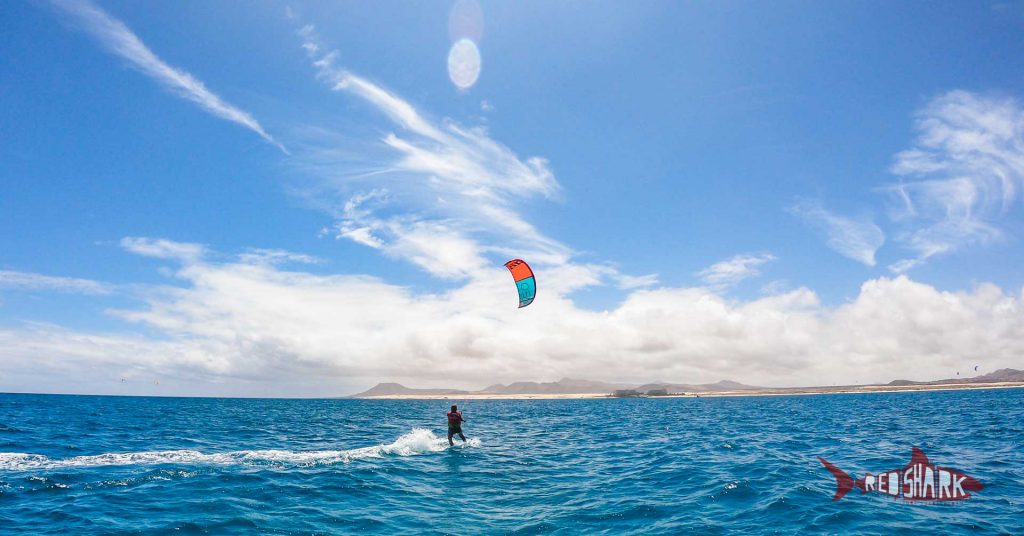 Wind direction is not right for your spot? Maybe it's not strong enough? Is there a big shore break you can't handle? Well, forget all about it. Kitesurfing boat lessons will allow you to search for the best wind conditions in the open sea. There is no reason to wait for the wind when you can actually ride a few minutes to get the best conditions.
5. Direct feedback from boat assistance & radio communication system.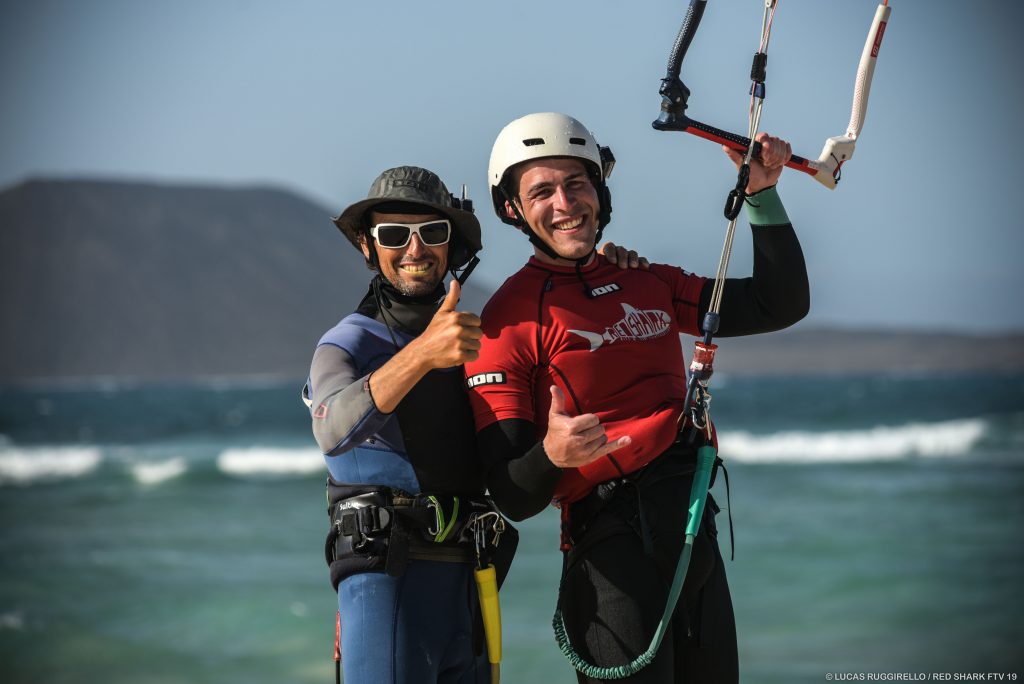 If you are looking forward for immediate improvement, then private boat lessons in Fuerteventura will always be the most effective way to go. On each boat session you will have a boat captain and a qualified instructor to support you all the way. Boat assistance will allow immediate response in any specific situation, so you can easily overcome eventualities and keep on practicing in a supervised environment.
Having at your disposal a 2-way radio communication system during your kitesurfing lesson will allow you to receive immediate instructions and tips from the instructor. Radio coms will allow you to always respond and communicate freely  without worrying about how far away you are from your instructor. Immediate feedback means immediate improvement.
6. Personalized attention.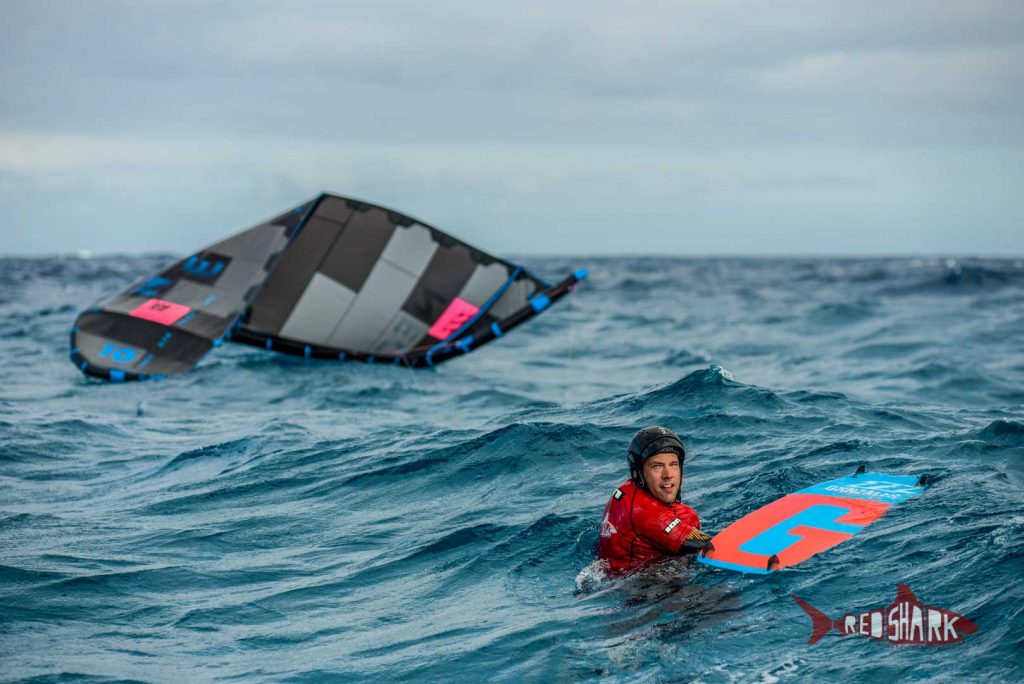 Looking to get the most out of your instructor? By going private, you will have an instructor exclusively for you. It will allow instructors a better understanding of the student´s needs and will let them focus on what you really need without any distraction. Instructions are given in a private & relaxed environment, so you can focus on your skills and forget about any external judgements.
7. Relaxed Environment.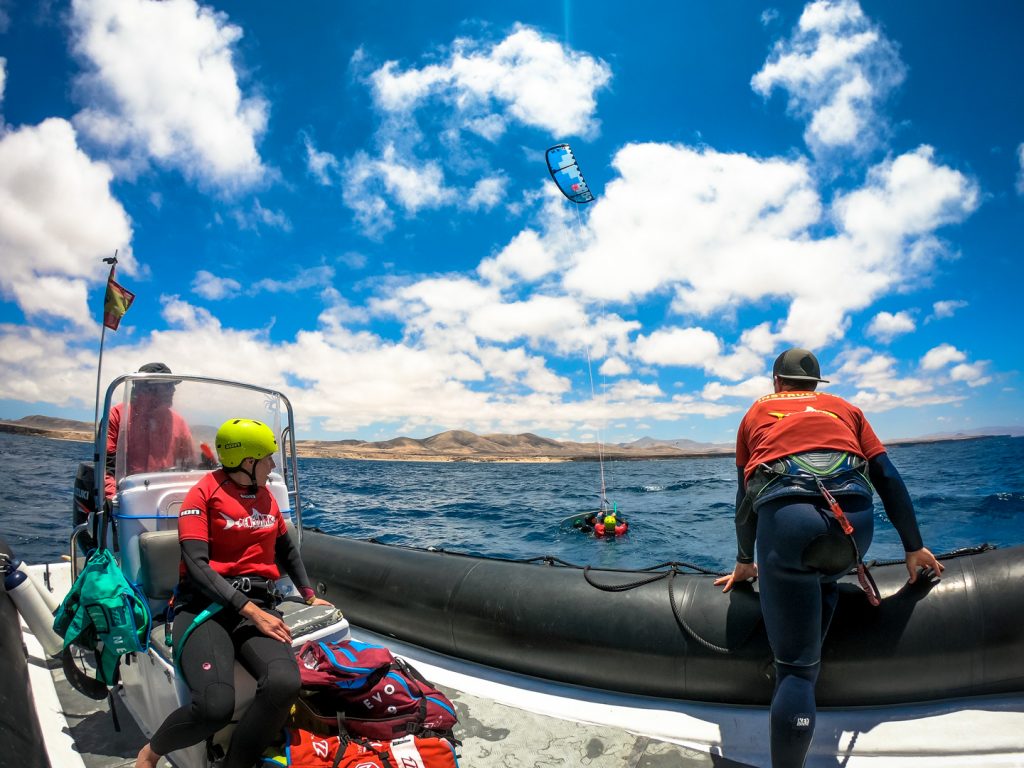 Your private kitesurfing boat lessons in Fuerteventura will prove to be a relaxing experience filled with excitement. There is no need for stress or rush during your lessons as being able to adapt to your own rhythm and schedule is totally possible in a private and exclusive environment. As long as there is wind you can stay chilled… You are going to have a blast of a time.
8. No shared equipment.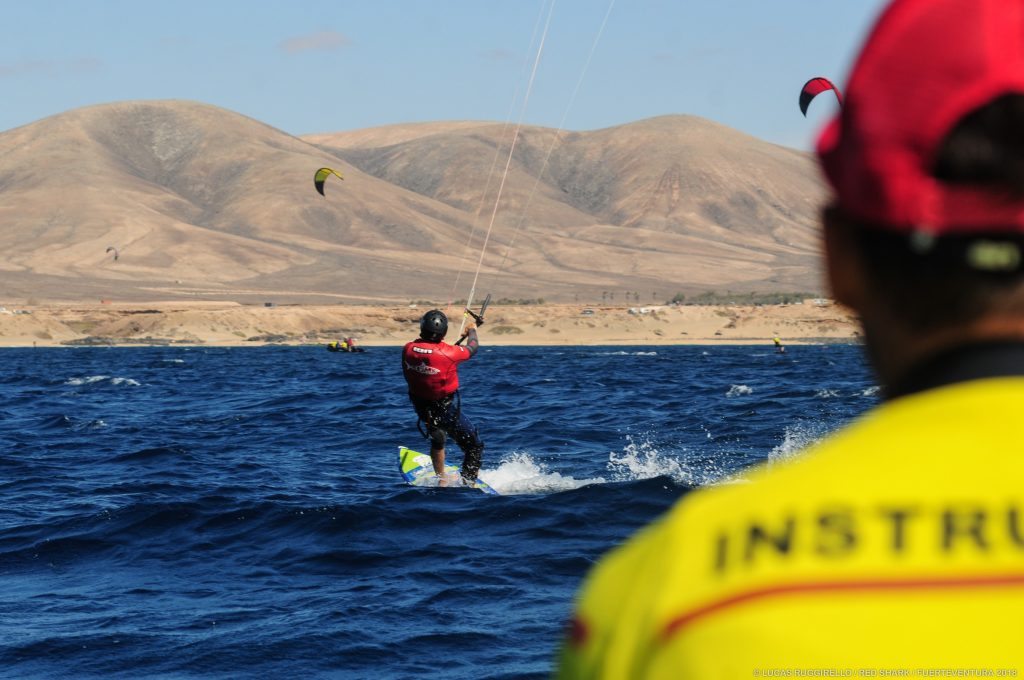 Exclusivity means benefits and having a kite at your disposal at all times is key to a fast progression. Private boat lessons will allow you to have a selection of kite sizes and boards exclusively for you. Being a beginner, intermediate or an advance rider aiming to improve your skills, having the right tools in the right moment for the right conditions will stimulate your progression effectively.
9. Focus on what you need.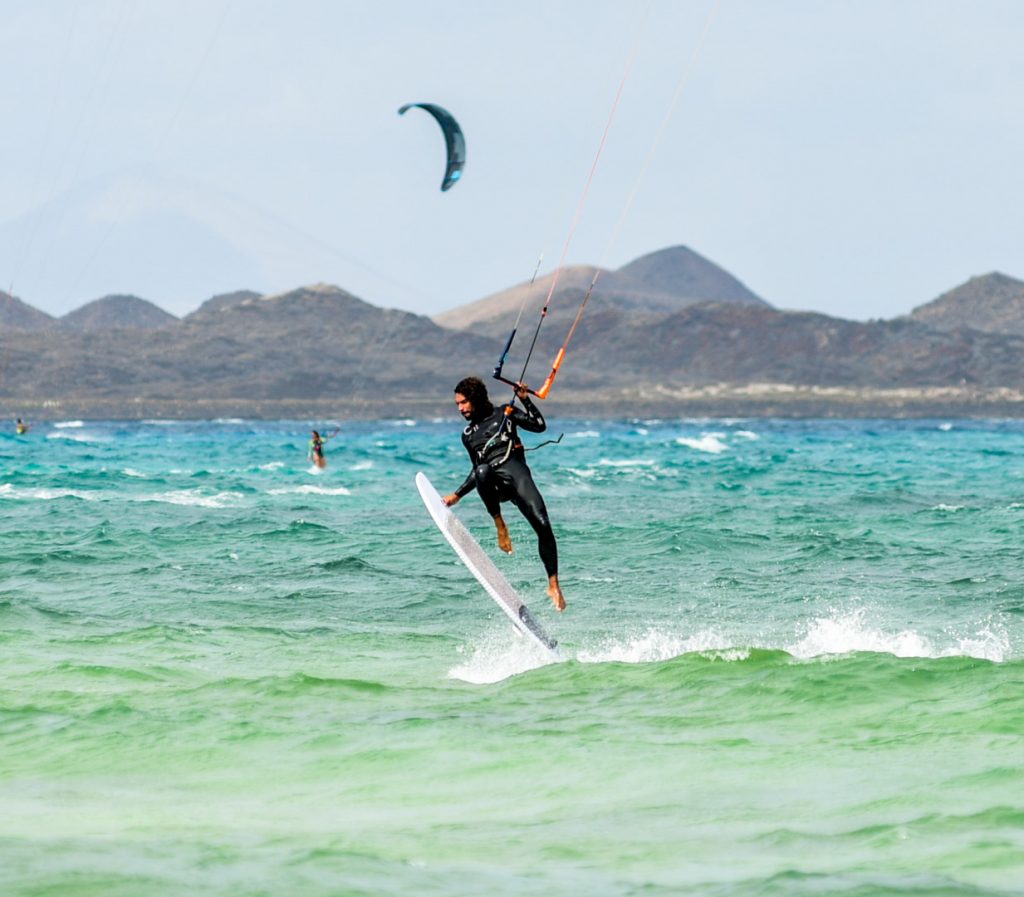 Private kitesurfing boat lessons in Fuerteventura are not only for beginner riders. Actually, it proves to be very useful for all riding levels aiming to improve their riding skills. Beginner, intermediate and advanced riders will all have a specific plan according to the riders needs and desires.  Freeride, freestyle, waves or hydro foiling… There is no limit to where you can get.
10. … Because it's fun…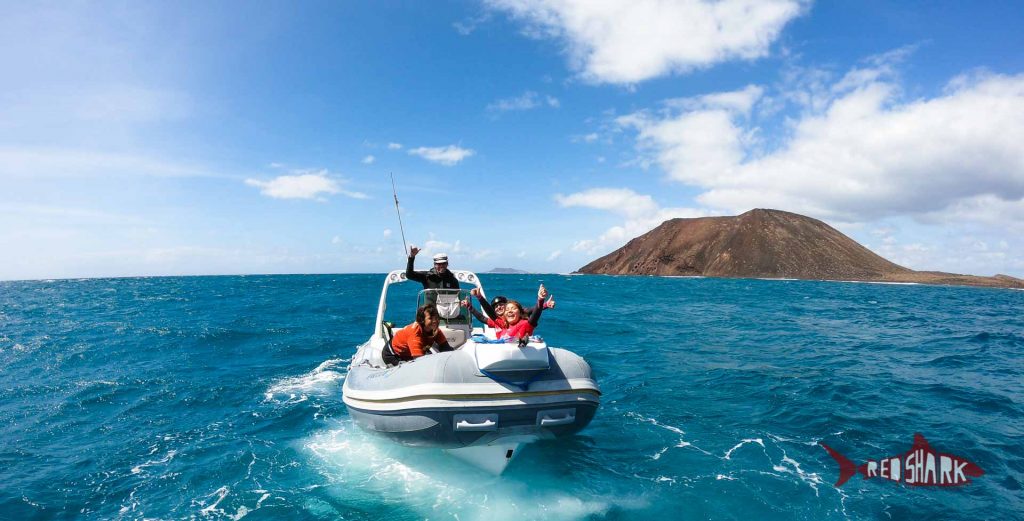 Actually, having the right tools with the most qualified set of instructors in the perfect weather conditions within an exclusive environment is simply Fun. You set your own pace and a few goals; and with a bit of determination, your private boat lessons will make you achieve your own goals. It's fun, it's safe, it´s great!
11. BONUS: Video analyze yourself.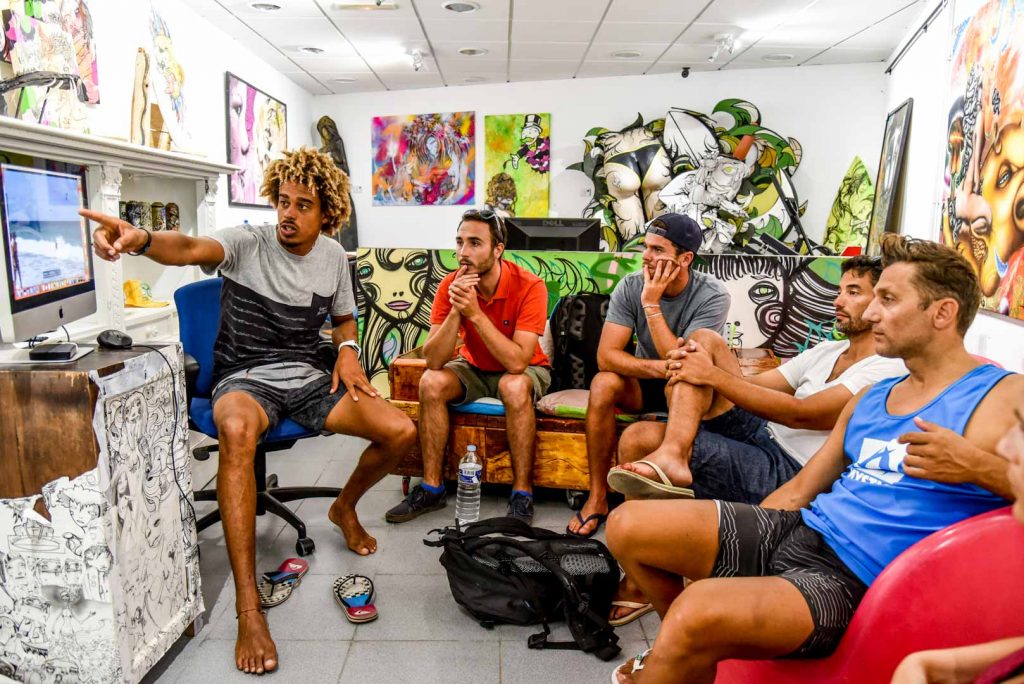 Ok, let's give it an extra push… If you are not fully convinced about the benefits of choosing private kitesurfing boat lessons in Fuerteventura lets send a bonus idea. Why not add up video analyzing to your session? It's totally possible to get a camera crew on board to follow your maneuvers so they can be analyzed after the session. Understanding your moves in slow motion will help you realize issues to be improved making progression faster and more effective.
By the way? Planning to come with your friends or family? It is also possible to go on semiprivate boat lessons as well. This will allow you to enjoy the benefits from an exclusive training while sharing some time with your loved ones! It's all possible in Fuerteventura.